Are you coming to Safety Standdown in 2019? Here's how to maximize your experience!
By Dr. Dan Boedigheimer, Advanced Aircrew Academy - September 12, 2019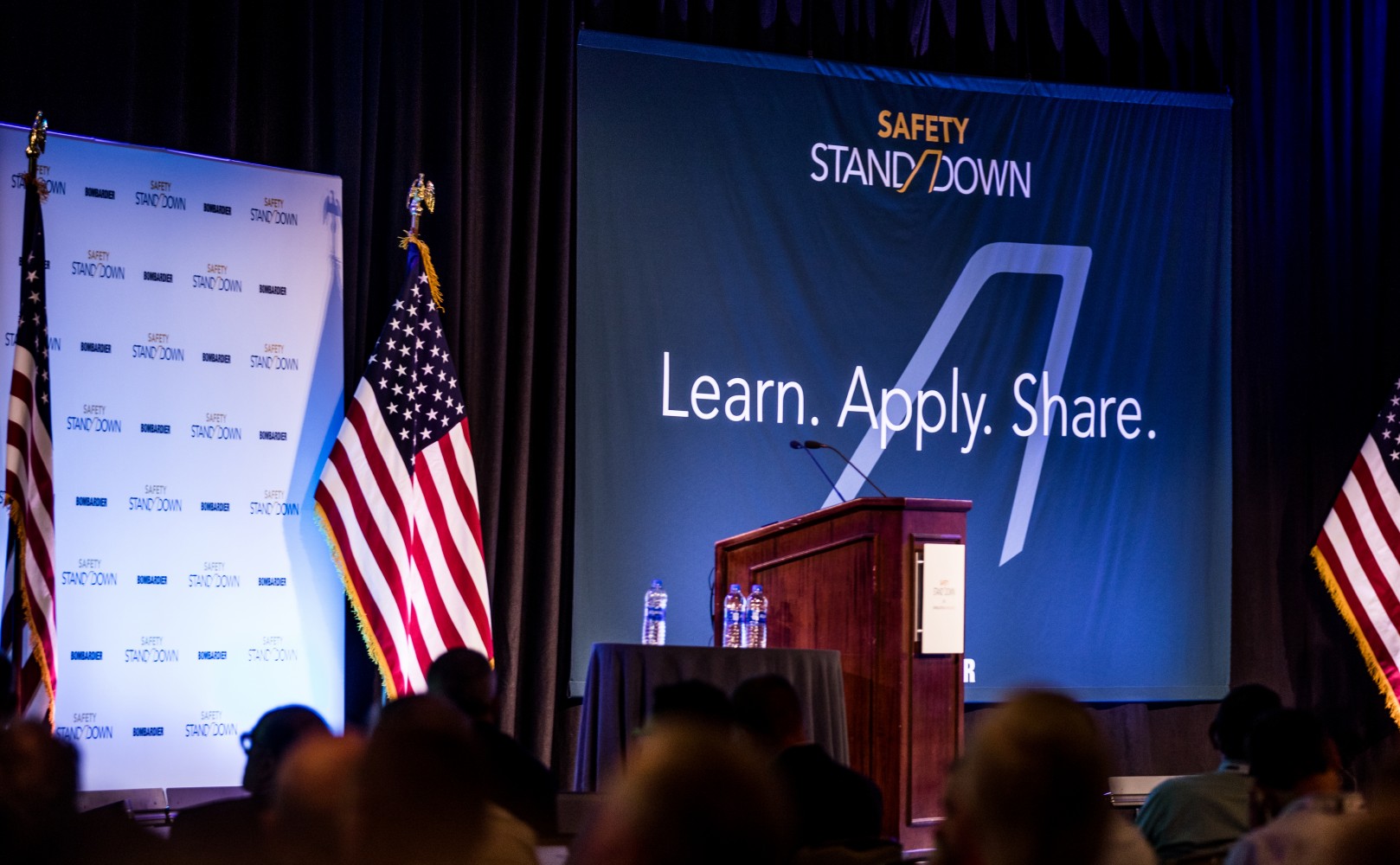 When I first attended Safety Standdown on its 10th anniversary in 2006, the theme was "War on Error," akin to its early roots of the teachings of Dr. Tony Kern and Convergent Performance.
In 2011, Tony Kern described the change in the theme to "Knowledge Ace" by saying "We certainly are not claiming victory against our arch enemy. In fact, the War on Error continues as an eternal battle between aviation professionals and their potential." Tony went on to define a Knowledge Ace as "someone who has the courage to discover what they don't know that they should know and the discipline and maturity to get it, apply it and share it."
The Knowledge Ace is the origin of the Learn, Apply, Share concept that continues to be a backbone of Safety Standdown today.
Bombardier continues to expand the reach of Safety Standdown through live video streaming, webcast videos and this year changing the location to Fort Worth, TX. Yet the real key in expanding the reach and continuing the war on error is for each attendee to apply the information and share.
Instead of registering for Safety Standdown with the goal of getting some good Texas BBQ and an attendance certificate, start right now preparing to learn, apply and share.
When you select the workshops to attend, assemble some questions on the topic you want answered. Poll your colleagues on what questions they have on the subject. You will be face‑to‑face with experts and shoulder‑to‑shoulder with industry professionals. Learning opportunities don't end as the presenter leaves the stage. Discussions around the lunch table often bring insights into how others have applied the information.
An organization's written polices and procedures in the form of an operations manual and standard operating procedures are the foundation of how we operate. Have access to your manuals while at or watching the live stream of Safety Standdown. Apply the information you learn to recommend removal of outdated guidance, add the latest hazard mitigation strategies, and be an advocate for meaningful change.
By applying and sharing what you learn, you will most certainly maximize your experience. You will have gone back to the roots of Safety Standdown to assist not only yourself, but also other aviation professionals, to reach our combined potential and tackle the stubborn issues that face our industry today.