Hyatt Regency Wichita
400 West Waterman, Wichita, Kansas 67202
Phone: +1 (316) 293 1234

*CAPACITY ALMOST FULL*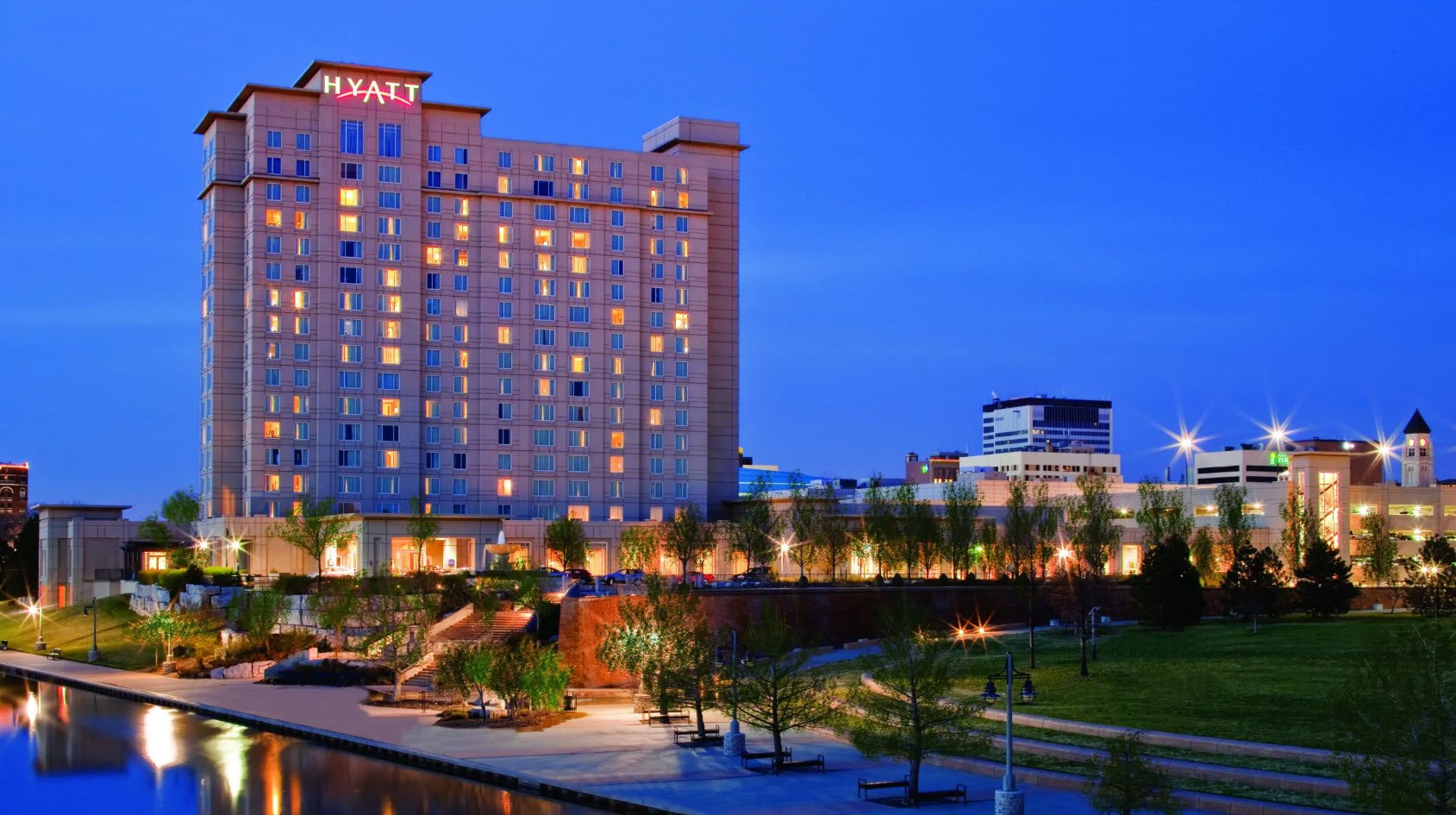 The Hyatt Regency Wichita is the host hotel for the event. Staying at the host hotel, will enable you to assist in supporting the event. You will be responsible for arranging hotel and travel to the event. Some benefits of staying on site include:
Complimentary self-parking for overnight guests in the attached parking garage
Guest Room Rates available three (3) days pre/post event based on hotel availability
Complimentary hotel Shuttle to/from Dwight D. Eisenhower National Airport, Oldtown and Delano Districts.
Complimentary Wi-Fi in hotel lobby, Harvest Kitchen/Bar and Perks Terrace
Complimentary Health Club Facilities
If I need to make changes to my hotel reservation once I send in my registration form, do I contact the hotel directly?
To make reservations, call +1 (316) 293-1234 (group code G-BBG1) or visit Hyatt Regency Booking.

If capacity at the Hyatt Regency is full, please consider some of the following options*:
Drury Plaza Hotel
400 W Douglas Ave, Wichita, Kansas 67202
+1 (316) 262-5000

Fairfield Inn & Suites by Marriott
525 S Main St, Wichita, Kansas 67202
+1 (316) 201-1400

Ambassador Hotel Wichita
104 S Broadway, Wichita, Kansas 67202
+1 (316) 239-7100

Hilton Garden Inn Wichita
401 E Douglas Ave, Wichita, Kansas 67202
+1 (316) 669-6175

* Preferred rates do not apply