Choosing to be Intentionally Safe 
By Jason Karadimas - September 18th, 2017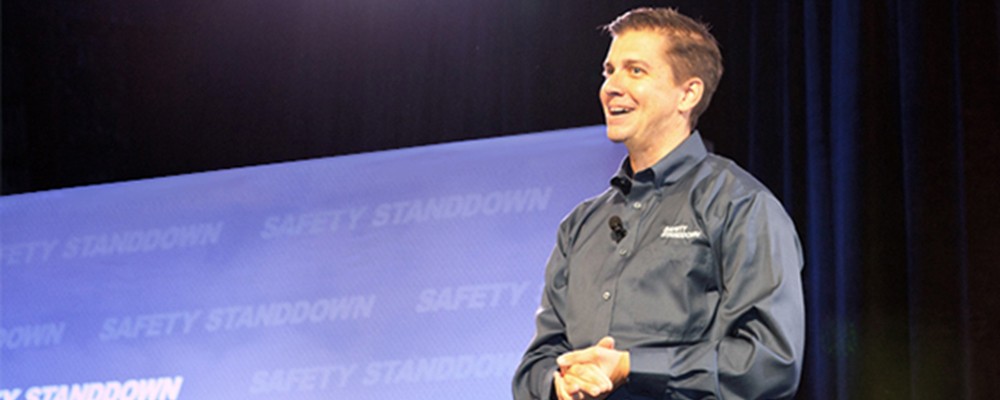 As a demonstration pilot, my job is to travel the world to show our aircraft to prospective customers and operators – easily the best job in the world. One of the things I like best is the opportunity to meet aviation professionals – mainly pilots and maintenance technicians – everywhere I go. Our conversations typically begin with the usual "avgeek" fare, but inevitably, they turn to safety – one of my favorite topics given my involvement in Safety Standdown and my role as my flight department's Safety Officer. Most people tell me that safety is always top of mind for them, and when they do, I like to ask them how they operate safely. The response, more often than not, is something along the lines of, "I just do," – and I'm sure they believe they do – but there is something disconcerting about their response, and I can't help but think there's an inherent risk of safety becoming so generalized that it's a subconscious consideration.
This year, the Safety Standdown program will focus on a concept we are calling Intentionally Safe. In a nutshell, to be intentionally safe is to ensure everything aviation professionals do in their operation is done with a conscious safety focus. It seems like a simple enough concept, but operating an aircraft safely is a choice – one that is often complicated by the pressures aviation professionals face every day to keep the operation running smoothly, and make our passengers happy.
In the many years I have been involved with the Safety Standdown program, our goal has been to bring safety to the forefront with human factors training that addresses the risks our industry faces. Our experts have taught us about the risks of things like fatigue and distraction, and have armed us with the tools to counter them. In 2017, we will focus on intentional acts that improve safety in your daily operations. Each presenter will provide tools and tips during their workshops and general sessions as take-aways for attendees to use and share with colleagues.
I am looking forward to sharing articles and information on being Intentionally Safe ahead of Safety Standdown USA 2017, so please check back regularly.