This Year's Bombardier Safety Standdown May be the Most Important One in the Last 25 Years
By Tony Kern - August 24th, 2023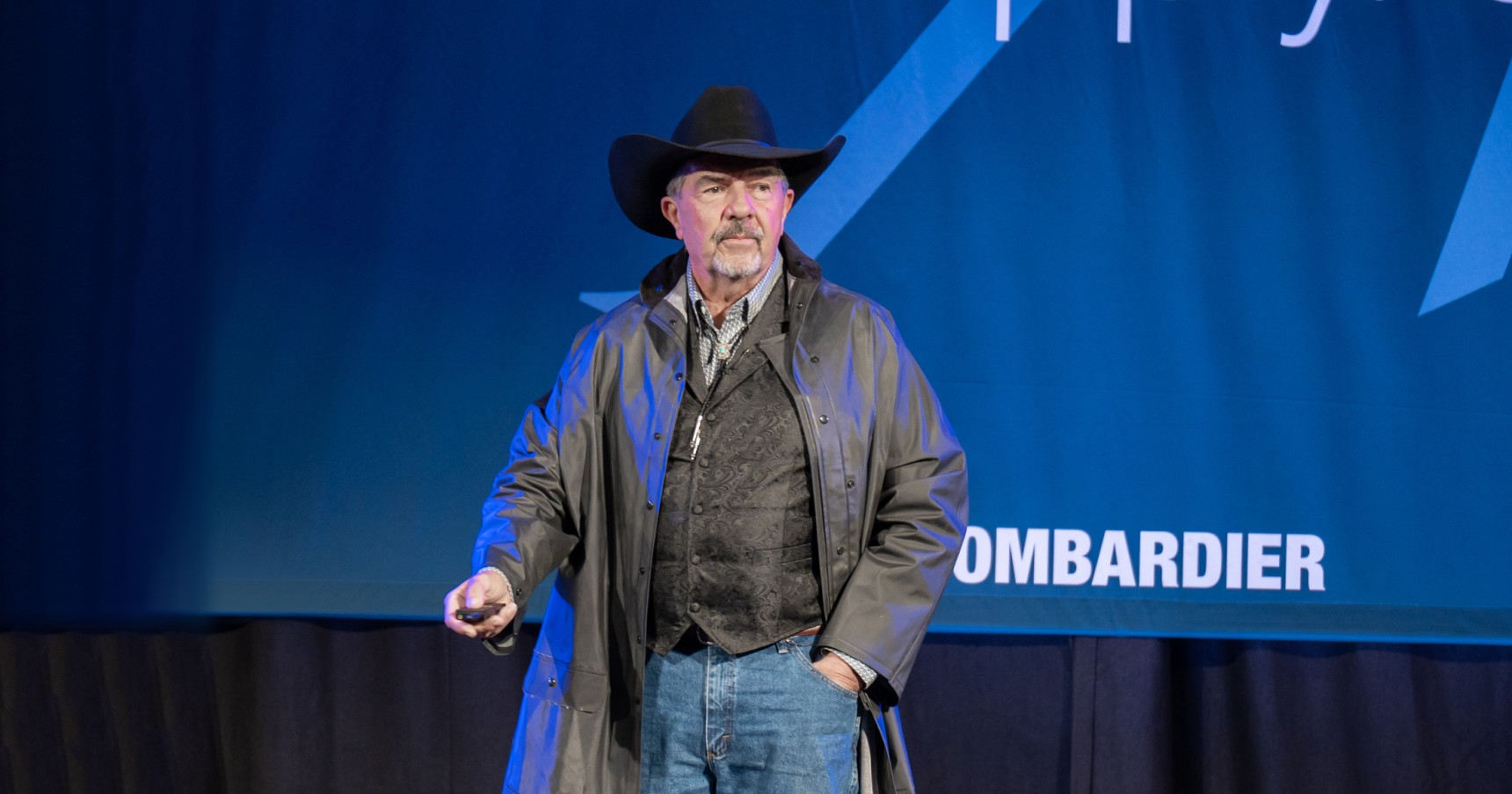 You know you are old when you're prepping for an annual event you have done continuously for over two and a half decades. Yet each year as the dog days of summer bear down on me, I begin to prepare in earnest for what is a truly unique event, the one I most enjoy doing, the annual Bombardier Safety Standdown.
Founded in 1995 by a group of business aviation visionaries that included Bombardier Executive James Hoblyn and Learjet Demonstration Team Chief Pilot Bob Agostino, the event was, from the beginning, different. To understand the difference, we must understand that most corporate sponsored events like these have an underlying theme of marketing. Yet, from the beginning, it was decided that there would be no corporate sponsors, sales teams, or even veiled product endorsements allowed from the presenters. I recall Mr. Hoblyn's words from an initial meeting. "What is good for the industry is good for us, and vice versa. We won't make safety competitive in any way at this event." Over the years, Safety Standdown evolved and grew into its present form, where every year, between 400-500 aviation professionals come to "Learn – Apply – and Share." But throughout this evolution, it has never strayed from Mr. Hoblyn's sage guidance. There is no charge to attend, everyone is welcome, and we are here to talk exclusively about safety.
But even so, as I sat down at my desk to begin work on this November's event – I sensed something was different, more important, perhaps even urgent, about this year. Perhaps the most obvious is the recent spike of business aviation accidents – four fatal U.S.-registered business jet accidents claimed the lives of nine people in the first half of this year versus zero such fatalities in all of 2022. But there is far more to this picture.
Our industry is currently undergoing the largest generational handoff of any industry since the industrial age began. Tens of thousands of new people are arriving, and just as many are leaving, each year. This will continue for at least a decade. New advanced technologies are coming on board at a relentless pace, requiring new knowledge and skills to operate, and simultaneously, allowing our hand flying skills to deteriorate. Aging systems are failing at an increasing rate. From a nationwide shutdown of the NOTAM system due to a simple software installation error, to ground collision avoidance systems failing routinely at major airports, the infrastructure is simply not keeping up with the demands placed upon it. All of this combined with a global mental health crisis the aviation world has not dealt with in any substantive manner, which impacts all elements of our systemic protections.
These are the obvious indicators, visible in the data. But what lies beneath with regards to issues of mentorship, culture, management, and even the validity of the existing SMS model (oh, no! did he really say that?) poses the kinds of questions we need answers to. These are just the kinds of questions – and this is just the time of challenge – that the Safety Standdown was designed for.
While I would argue the most important Safety Standdown was the first one, as it set the stage for tens of thousands of aviation professionals to be exposed to cutting-edge topics on proactive safety, this year is different, and I hope to see you all there.